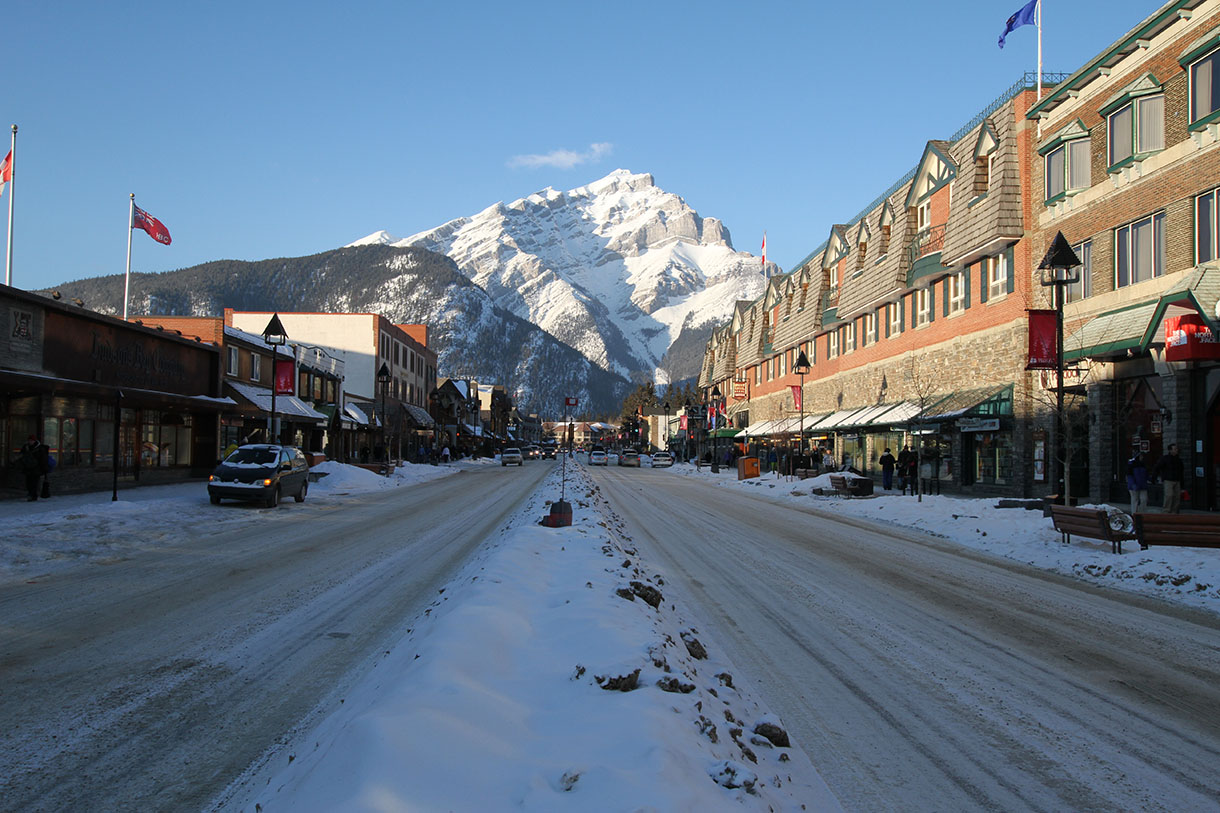 Banff, Sunshine and Lake Louise: Canada like a picture book
Canada's winter wonderland with magnificent ski resorts, champagne powder, one of the most beautiful ski resorts in North America and amazingly fair prices.
Actually, a ski vacation in Banff and Lake Louise should be priceless. And it probably would be, if the winter wonderland in the Canadian province of Alberta didn't have a rare anomaly: Banff and Lake Louise may be among the most famous ski resorts in the world, but winter is still only low season in Banff National Park.
Summer is high season in Banff
Banff thrives on summer, winter is an encore. The region owes its five million summer guests in Canada's oldest national park to hotel icons like the Fairmont Banff Springs and the Relais & Chateau Post Hotel in Lake Louise, as well as its very fair winter rates. The value for money is outstanding considering all that the national park has to offer compared to other top destinations.
Around Banff, Canada looks like something out of a picture book: gigantic mountain massifs rise from huge forests, rivers meander through wide valleys and spectacular canyons. Where grizzly and black bears roam the forests in summer, deer and elk forage under the snow in winter. Eagles circle in the sky, which darkens with beautiful regularity to blanket the park, designated a UNESCO World Heritage Site in 1985, with dry powdery snow.
Some nine meters fall each year at the three ski areas, which have a total of 26 lifts, 247 runs, and an infinite number of ungroomed off-piste and forest runs covering a total area of 32 square kilometers. With Mt. Norquay, Sunshine and Lake Louise, Banff has three ski mountains to choose from, all of which can be skied with the Big 3 ski pass. Banff's little local mountain, Mt. Norquay, is just a few minutes drive from Main Street with its many small stores, eateries and top restaurants.
Sunshine is only a stone's throw away
Sunshine is also a quick 15-minute drive away. A gondola lift takes you up to Canada's highest ski resort at 1660 meters. Twelve lifts provide access to around 82 kilometers of pistes with wide pleasure runs and real challenges such as the Delirium Dive under the 2730-meter summit. The extremely steep slope is one of the most difficult to ski in North America. That's where the wheat is separated from the chaff, says Beat Schatzmann.
The Swiss native emigrated to Canada many years ago. He often skis in Sunshine and, of course, Lake Louise. The World Cup races have made the small village under the gigantic Victoria Glacier with its idyllic lake world famous. In Lake Louise, you can step on the gas like Lara Gut & Co. But it's better to shift down a gear to enjoy the dream panorama with locals like Beat Schatzmann or Sandy Best and to discover the insider tips among the 145 slopes between 1,645 and 2,637 meters.
Sandy Best is a friend of the ski area owner Charles B. Lock and absolutely ski crazy: nothing can keep the charismatic baldy off the mountain: no cold, no blowing snow and no injury. One of his wrists is stiffened with a steel plate, his knees patched up many times. Best still has fun in the snow even at minus 20 degrees Celsius. You have to look on the bright side of this cold, says the Brit. After all, it keeps the snow powdery for a long time and also makes for a unique natural spectacle: In the Rock Garden of Lake Louise, tiny clouds rise from the ground not from a hot spring, but from a bear's cave. In the crystal-clear air, you can see the breath of a grizzly hibernating a few meters below our skis, Best explains. This is Canada!
Preparing for heliskiing
The Rock Garden was formed thousands of years ago by a gigantic rock fall. Its rock slalom course is ideal as preparation for heliskiing at the lodges of Canadian Mountain Holiday (CMH) and many other operators scattered throughout this endless mountain world just a few hours' drive from Lake Louise. In particular, the Powder Bowls on the backside of Mount Whitehorn and the forest runs below the Ptarmigan chairlift are ideal for heliskiing warmups.
News
The small town of Fernie in southeastern British Columbia is known as Powder Town. This paradise for freeriders is home to the Fernie Alpine Resort at the foot of the imposing Lizard Range. Want to know what makes the resort

Born in the alps, at home in the mountains worldwide!
In der Nähe
Banff, Sunshine and Lake Louise: Canada like a picture book