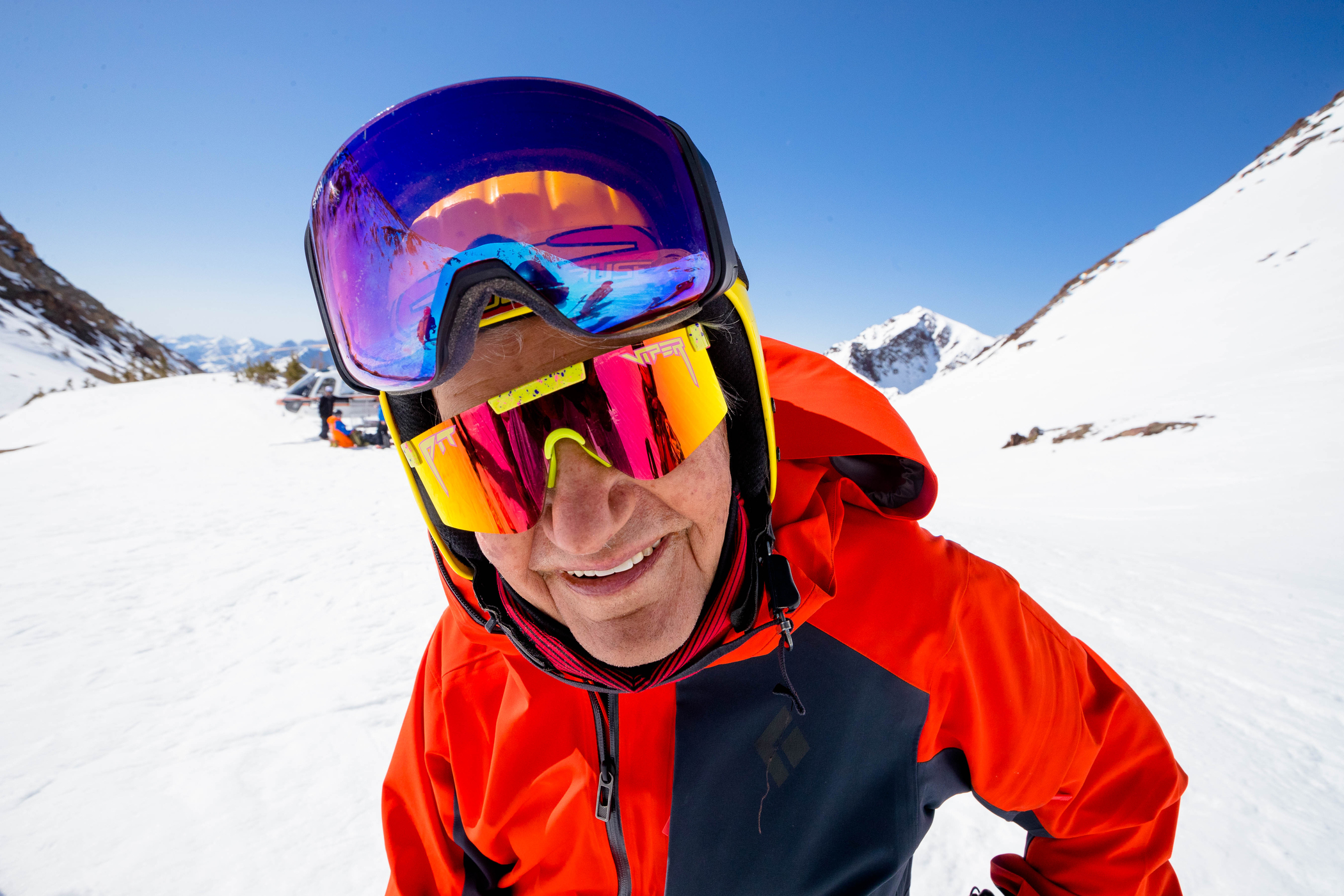 96-year-old skis 96 days in a row in Utah
Utah's 96-year-old Junior Bounous set a goal to spend 96 days in a row on the slopes – and he succeeded.
Junior Bounous skied every day for 96 days straight during the 2021-2022 ski season. He is one of the oldest skiers still skiing regularly in the world. He grew up on a fruit farm in Provo, Utah, where he also learned to ski. He reached his goal, which he set for himself, on April 26th at Snowbird Resort. Snowbird has one of the longest ski seasons in North America, which Bounous was able to take advantage of for his venture.
HELISKIING AT 95 IN UTAH.
Last year, Junior Bounous set the record for the world's oldest heliskier, according to Snowbird Ski Resort in Utah. In 2021, the spry ski-oldie completed four runs heliskiing with Powderbird Heliskiing in Utah.
MANY YEARS SKI SCHOOL DIRECTOR
Clearly, Junior Bounous hasn't forgotten a thing. His skiing fundamentals are undoubtedly excellent. The American was a ski school director at Snowbird for many years and then "Director of Skiing" at Snowbird Ski Resort in Utah.
News
The small town of Fernie in southeastern British Columbia is known as Powder Town. This paradise for freeriders is home to the Fernie Alpine Resort at the foot of the imposing Lizard Range. Want to know what makes the resort
News
The small town of Fernie in southeastern British Columbia is known as Powder Town. This paradise for freeriders is home to the Fernie Alpine Resort at the foot of the imposing Lizard Range. Want to know what makes the resort
Facebook
Partner