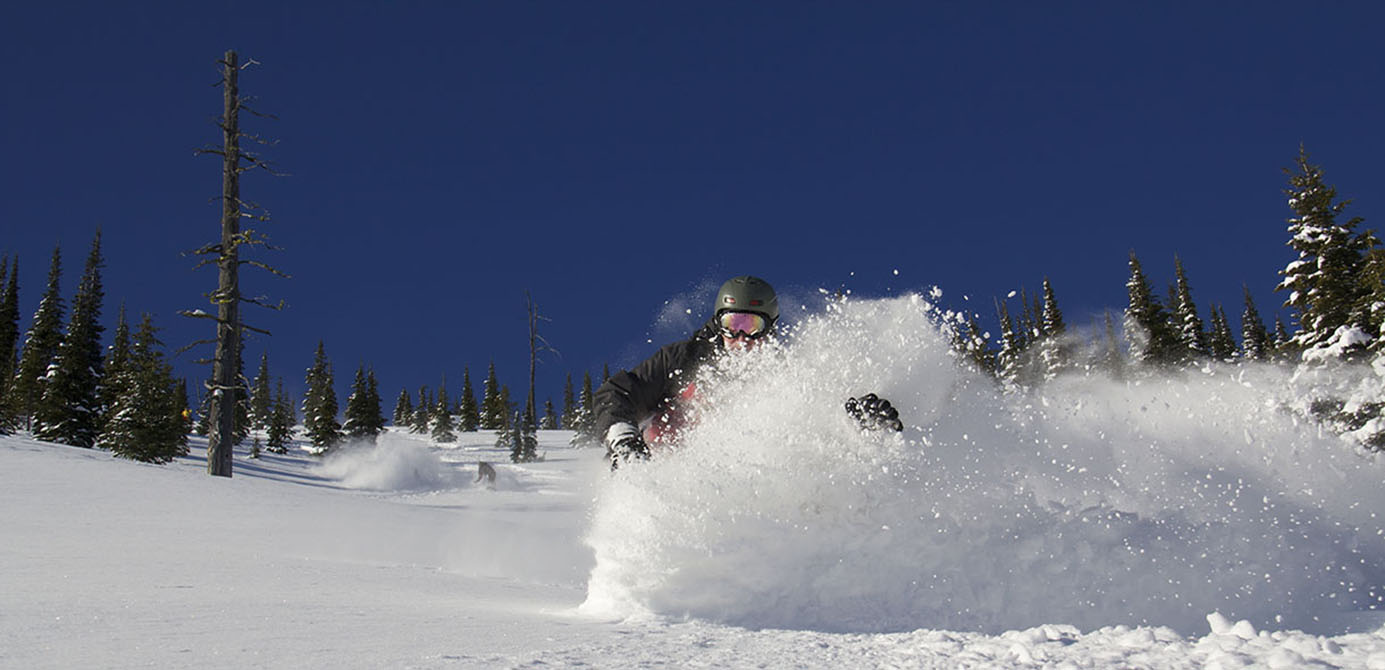 Want to Catski Castle Mountain?
Ten meters of snowfall a year, huge open bowls and breathtaking scenery. That's catskiing at Castle Mountain. At Mount Haig all powder dreams come true: lots of smaller and bigger forest runs and the outstanding alpine ridges, make Castle Mountain Catskiing unique.
The day begins with a short lift ride into Castle Mountain Resort. There is the meeting point with the crew of Castle Mountain Catskiing, which is predestined to transport its guests on the fastest way to powder heaven. While the first group is on the slopes, the Cat brings another group up the mountain; this guarantees that as many guests as possible will have the opportunity to enjoy such a unique experience.
Catskiing for powder novices
At the beginning you should take it easy, test your own skills and slowly increase in speed and skiing style. The difficulty of the descents also increases. In no case you should give everything at the beginning, otherwise you will miss the fantastic steep slopes and forest descents. If you don't fall into bed in the evening full of new impressions and completely exhausted, you are either extremely hard up or have done something wrong. Any bet that you want to get out into the wilderness again the next day.
Castle Mountain offers resort and catskiing at the same time
If the rest of your group isn't ready for such a catskiing adventure, no problem: Castle Mountain Resort has plenty to offer for every skill level and is right next door. But who knows, maybe one or the other will change their mind.
Insider-Tipp
It's not the food or the drinks that keep guests and locals coming back, it's the atmosphere. You get to feel what the place must have looked and felt like in its glory days. Still, T-Bar's pizza leaves nothing to be desired, and the service is excellent.
News
The small town of Fernie in southeastern British Columbia is known as Powder Town. This paradise for freeriders is home to the Fernie Alpine Resort at the foot of the imposing Lizard Range. Want to know what makes the resort
News
The small town of Fernie in southeastern British Columbia is known as Powder Town. This paradise for freeriders is home to the Fernie Alpine Resort at the foot of the imposing Lizard Range. Want to know what makes the resort
Facebook
Partner