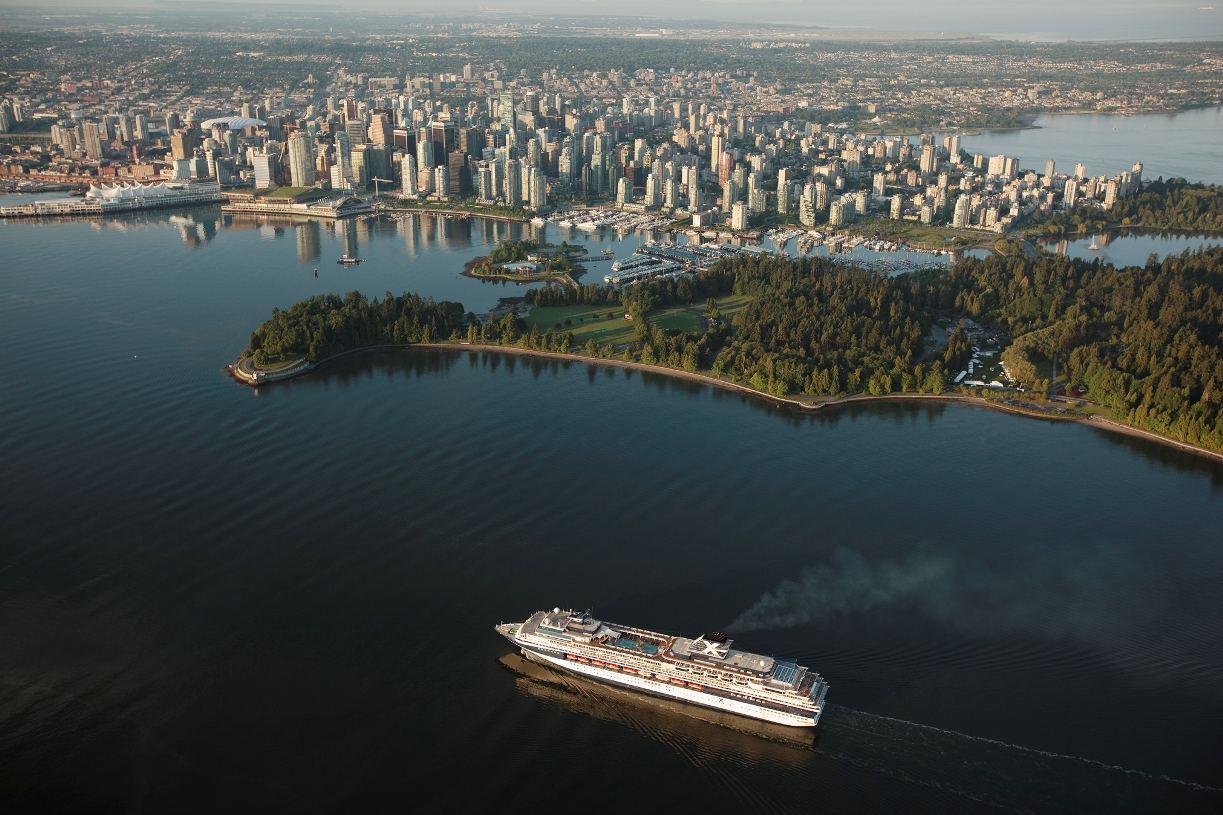 Vancouver: Where the mountains go swimming
Where the mountains go swimming: Vancouver is the starting point for a trip to Whistler and heliskiing in northern British Columbia.
When visiting, you should leave a large window of time open, because the city on the Pacific presents itself to the interested visitor from its most fascinating sides. Vancouver belongs to the most beautiful metropolises at all. The city certainly owes this to its fantastic location – here the Coast Mountains bow to the Pacific. From everywhere, even from downtown, you can always see the mountains. The nature-loving visitors among us will hardly be able to await a trip into the indescribable alpine world.
Vancouver's skyline includes mountains
Downtown is where the city dweller will find perhaps the most imposing building in Vancouver. Located on the waterfront, Canada Place is a 300-meter-long pier with an eye-catching sail-shaped roof structure. During the 1986 World's Fair, the Canada Pavilion was housed here. Today, Canada Place is home to the Vancouver Convention Center and the Pan Pacific Vancouver Hotel, among others, and cruise ship passengers disembark here.
Most Europeans, however, will arrive by plane. Vancouver International Airport offers an excellent train connection to downtown: For little money, you can reach downtown within 25 minutes with the Canada Line, which opened shortly before the 2010 Winter Olympics. The St. Regis and the Fairmont Hotel Vancouver are two first-class addresses that are highly recommended if you haven't already checked into the Fairmont Airport Vancouver directly at the airport.
Stress-free heliskiing in British Columbia
All those who have decided to make the trip downtown should take the opportunity to go on a culinary voyage of discovery. Vancouver is an international city and the different influences are reflected in the cuisine. Sushi is particularly popular because of the huge Asian community living here. The Japanese specialty is also extremely good.
While food preferences may be exotic, sports are as down-to-earth and Canadian as possible. Ice hockey is the number one national sport and the Vancouver Canucks are a real fan magnet. Tickets for home games are hard to come by. Fortunately, there are enough bars where you can watch the fastest and hottest team sport in the world with a cold beer.
News
The small town of Fernie in southeastern British Columbia is known as Powder Town. This paradise for freeriders is home to the Fernie Alpine Resort at the foot of the imposing Lizard Range. Want to know what makes the resort

Born in the alps, at home in the mountains worldwide!
In der Nähe
Vancouver: Where the mountains go swimming