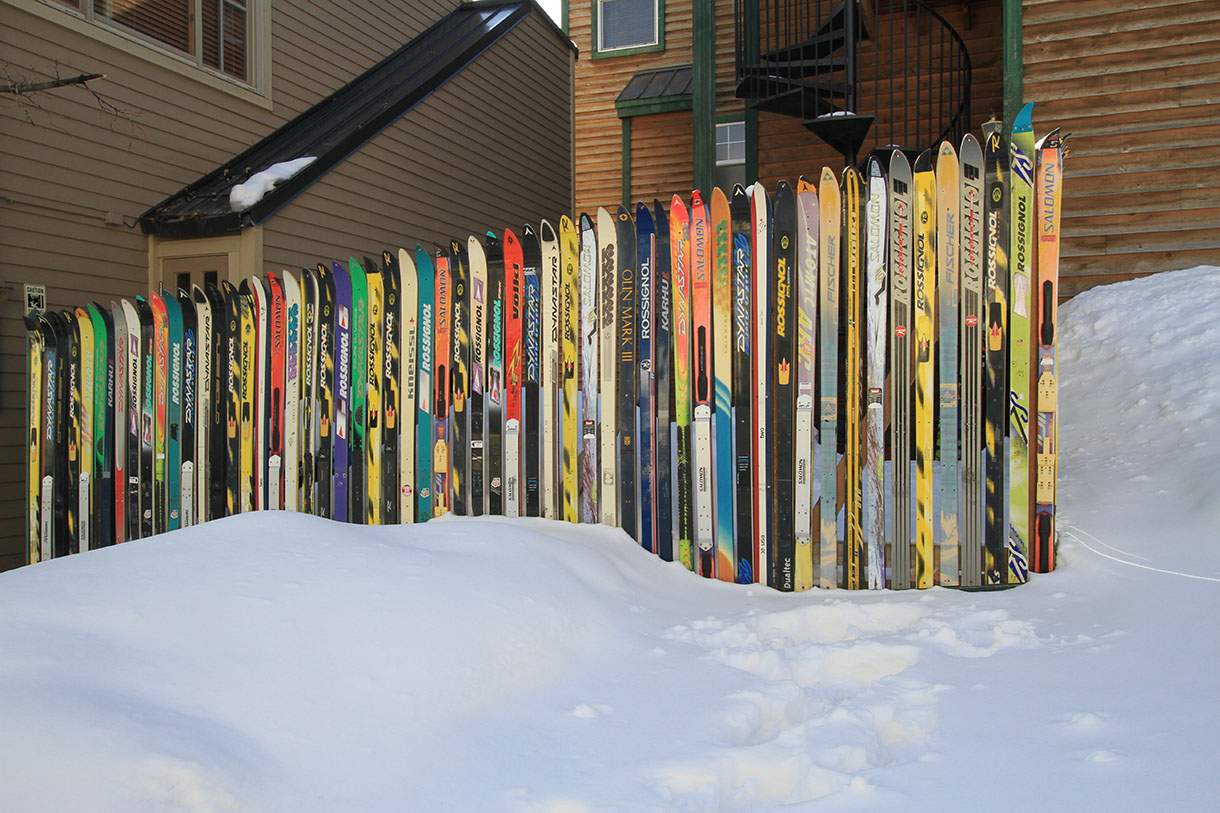 Good to know…Ski Canada from A to Z
Good to know: The most important tips from A to Z for every ski trip to Canada.
What to know before skiing in Canada
Equipment
Skis and snowboards can be rented very easily and cheaply on site, so you save the transport costs on the plane (see Baggage). On heli and catski tours the rental of powder equipment is usually included in the price. If you still don't want to do without your own pair of skis, you should book excess baggage early, because the later this happens, the more expensive it is.
Baggage
With most airlines you have one piece of luggage (23kg) free. Especially on skiing vacations, this can sometimes be tight. The earlier possible excess baggage is announced, the lower the surcharge. If you want to take your own skis or other bulky items, you must declare this as bulky baggage, so it is often cheaper to use rental skis.
Car-Rental
Many Canadian travelers use a rental car during their stay. The flexibility pays off, especially if you want to visit different ski resorts or your ski base is far away from big cities. Car rentals are available at almost every airport in Canada, usually you even have the choice between the common providers. The renter should be at least 25 years old, otherwise there is an extra charge.
Entry requirements
For German as well as Swiss citizens no visa is needed for traveling to Canada. You only have to fill out an entry form after arrival. Border crossings between the USA and Canada are also no problem. For the entry you need a valid passport.
Hazard equipment
Safety equipment is meanwhile indispensable on the slopes. A helmet should be in your luggage in any case and a back armor protects you from serious injuries in case of a fall. Appropriate avalanche equipment is also a must as soon as you are off-piste. In cat and heliskiing, each participant is always equipped with an avalanche transceiver system.
What about accessibility in Canada?
Cell phone abroad
The country code for Canada is 001, so keep this in mind before trying to call a Canadian number with a German cell phone. For information on the cost of international calls, it is best to check with your provider.
Internet abroad
There is no need to worry about lack of internet access in Canada. Almost every restaurant, café and hotel has WLAN access. If you also want to use the Internet outside of Canada, you can take out a so-called data plan with the usual mobile phone providers for little money.
Language barrier
English is spoken in Canada. You should have a certain level of English to handle everyday situations. However, the Canadians are very accommodating and patient if there is a problem with the English.
Medication
Before you pack your medicine kit, which is absolutely necessary on a sports trip, you should find out which medicines can be imported into Canada without any problems. Certain medications must be declared at customs and the corresponding prescription must be shown.
How to get from A to B on a ski vacation in Canada?
Public transportation
The public transportation network in Canada is not as well developed as in Europe. However, in ski resorts there is usually a shuttle from the lodges in the ski village to the lift station. For all other ways you are well advised to rent a car (see Car-Rental).
Route planning
If you plan a longer tour through Canada, plan in advance which locations you want to visit. This will save you time, money and at the same time protect the environment by unnecessary driving or domestic flights.
Power sockets
With the usual power plugs in Europe (240V), you have little success in North America. With an adapter you can convert to the required 110 volts and the different looking plugs. Many devices tolerate both voltages, but often a small toggle switch on the device or power supply must be changed.
Tip
Other countries, other customs – In Canada, a tip of about 15 to 20 percent of the bill is customary. The so-called tip is not considered a voluntary recognition of service, but is simply an unofficial part of the total bill. For day trips such as heli or cat ski tours, a tip is also expected.
What is the best way to insure yourself before skiing in Canada?
Insurance
Especially on a skiing vacation, the risk of injury is enormously high. Therefore an international health insurance is absolutely necessary. However, if your own health insurance company does not already cover trips abroad or sports trips, they usually offer an additional package. One call to the health insurance company is enough and the vacation can begin without any worries.
Currency
In Canada you pay with the Canadian dollar. The exchange rate to the euro is about 1.45. With a credit card money can be withdrawn at any conventional ATM, if necessary fees apply. Furthermore, there are exchange offices in almost every place where tourists regularly travel, and cash can be exchanged there.
Time difference
Canada spans several time zones. The further west you go, the greater the time difference becomes. In Quebec and Alberta you are six hours ahead, in British Columbia a whole nine.
News
The small town of Fernie in southeastern British Columbia is known as Powder Town. This paradise for freeriders is home to the Fernie Alpine Resort at the foot of the imposing Lizard Range. Want to know what makes the resort

Born in the alps, at home in the mountains worldwide!