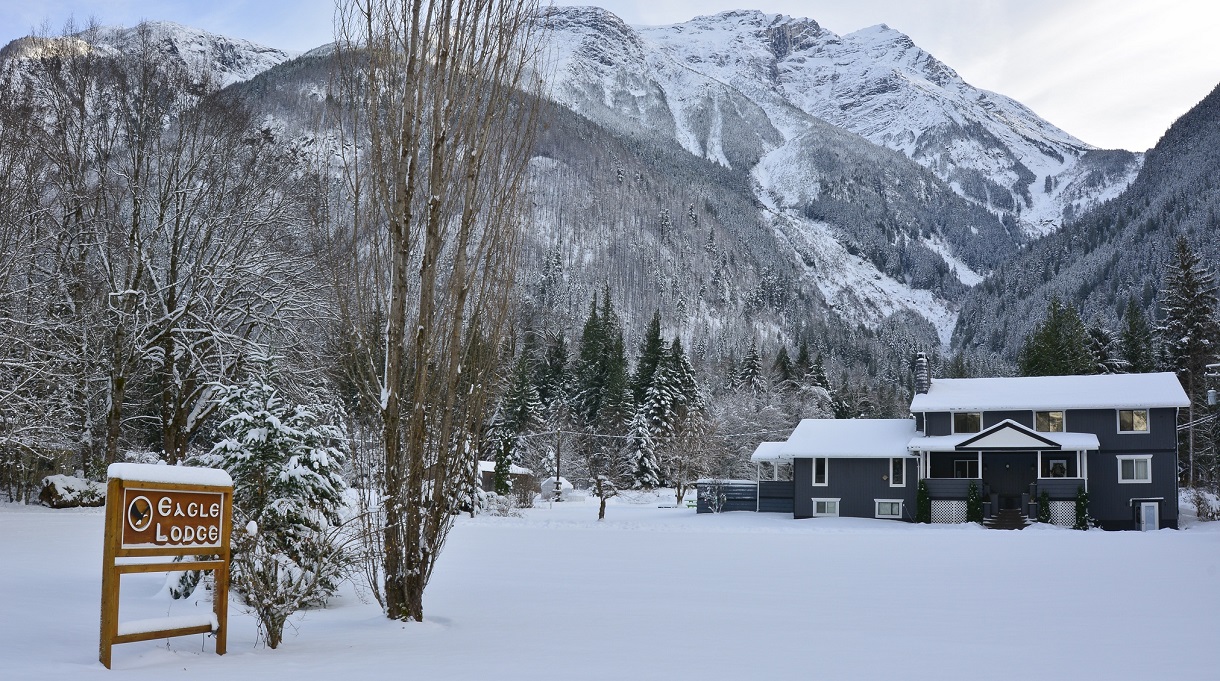 Heliskiing with Bella Coola Heli Sports at Eagle Lodge
Eagle Lodge is the most family-oriented heliskiing lodge in the Bella Coola Heli Sports portfolio in Canada. One heli and room for up to twelve guests – ideal for groups or large families heliskiing.
The relaxed and dignified ambience makes Eagle Lodge an oasis of peace amidst the rugged wilderness of the Bella Coola Valley. Recently renovated from top to bottom, the lodge has become a cozy base camp for heliskiing action in northern British Columbia (BC).
Two to three groups of four guests each – that's semi-private heliskiing, but without the semi-private surcharge. The unique terrain around the Bella Coola Valley is perfect for heliskiing first-timers and old hands at freeriding. Powder-soft bowls alternate with steep and challenging firn slopes, and terrific treeskiing awaits on bad-weather days.
The subsequent downtime in the new outdoor whirlpool is well deserved. And should the weather cause a down day, you can spontaneously switch to fishing, mountain biking or cross-country skiing.
News
The small town of Fernie in southeastern British Columbia is known as Powder Town. This paradise for freeriders is home to the Fernie Alpine Resort at the foot of the imposing Lizard Range. Want to know what makes the resort

Born in the alps, at home in the mountains worldwide!
In der Nähe
Heliskiing with Bella Coola Heli Sports at Eagle Lodge