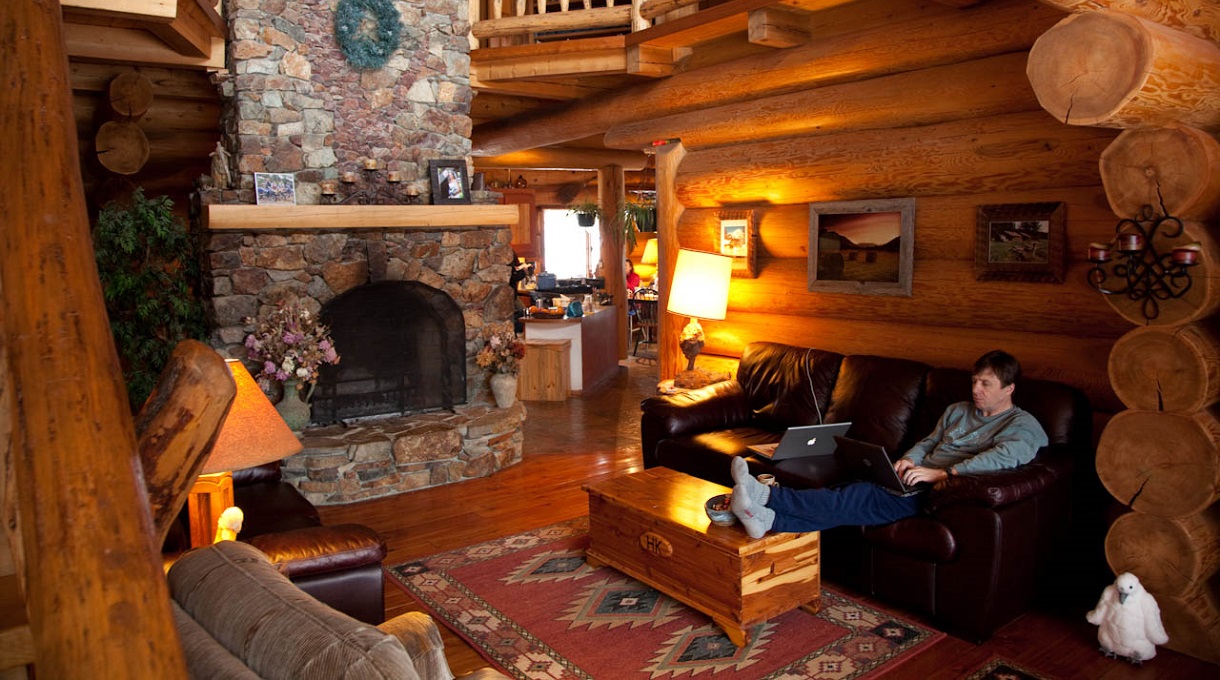 Bella Coola Heli Sports: Pantheon Heliskiing Ranch
Now it's getting wild with heliskiing in Canada. The word "ranch" in the name of the Pantheon Heli Ranch in British Columbia (BC) is nothing but the truth: The cattle ranch offers space for just eight guests – more private heliskiing hardly exists.
Instead of the crowing rooster, the mooing of the cattle starts the heliski day in British Columbia. And it's a real thrill at Bella Coola's Pantheon Heli Ranch in Canada. Here you'll experience some of the longest runs in all of Canada and some pristine slopes in unmapped terrain – don't worry, of course, the Bella Coola Heli Sports guides know their stuff and understand exactly where they can and can't ski.
The lodge's eight guests are accommodated in private single rooms, making Pantheon Heli Ranch suitable for larger groups with friends. Two to three rooms share a bathroom. The ranch is not a highly exclusive luxury lodge, but a rustic, yet comfortable home-style farm.
The terrain, on the other hand, is top-notch, and the small heliski groups provide the ultimate in exclusivity on the mountain. Mount Waddington, over 4000 meters high, is just around the corner and has often served as a backdrop for Hollywood productions, as its steep slopes are similar to the Himalayas."
News
The small town of Fernie in southeastern British Columbia is known as Powder Town. This paradise for freeriders is home to the Fernie Alpine Resort at the foot of the imposing Lizard Range. Want to know what makes the resort
News
The small town of Fernie in southeastern British Columbia is known as Powder Town. This paradise for freeriders is home to the Fernie Alpine Resort at the foot of the imposing Lizard Range. Want to know what makes the resort
Facebook
Partner
In der Nähe
Bella Coola Heli Sports: Pantheon Heliskiing Ranch