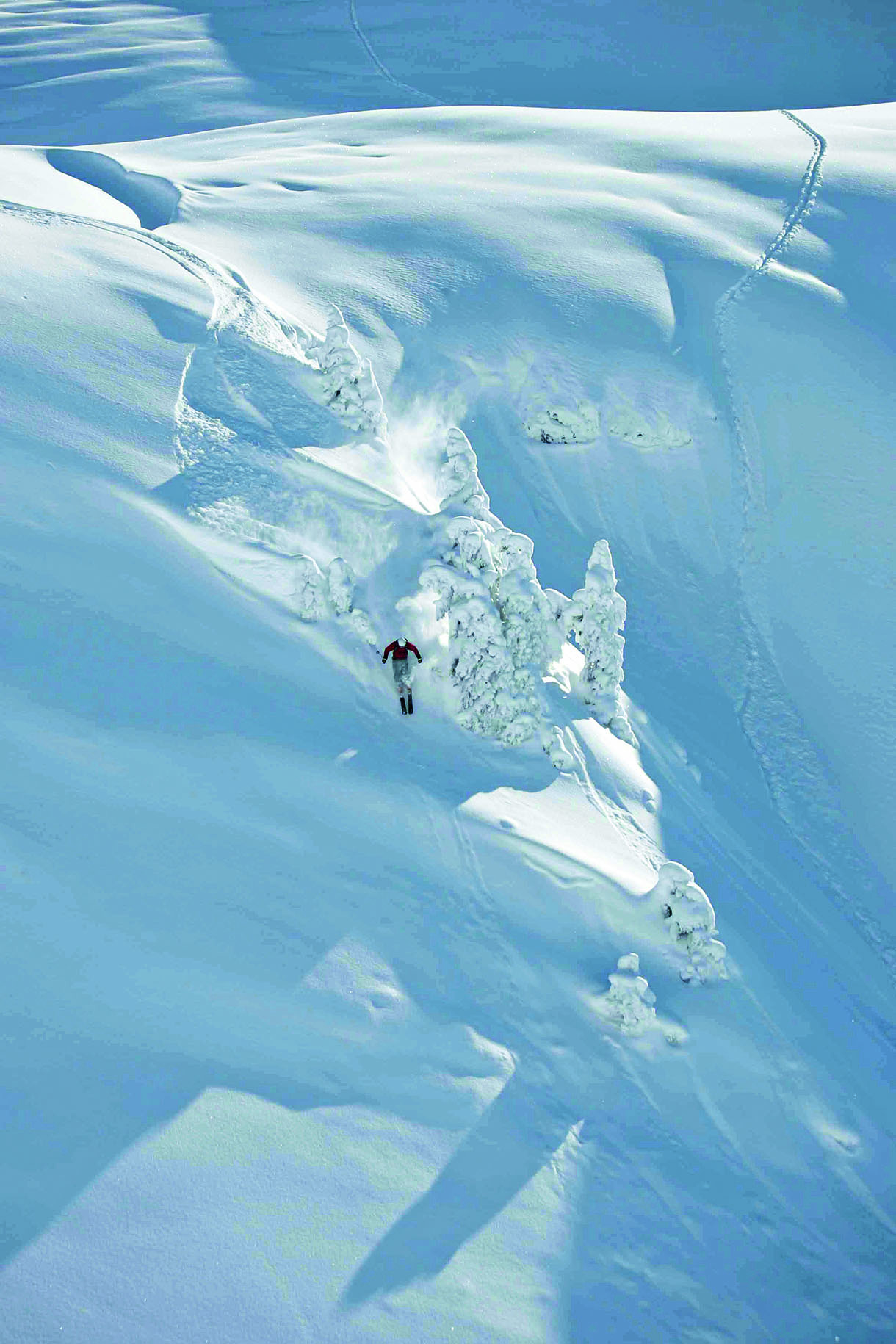 Steep slope driving made easy
It's not uncommon for the most interesting and attractive slopes in a ski area to also be the steepest slopes, which experienced skiers specifically seek out and which less experienced skiers still skirt around in awe.SKI CANADA, SKI USA and the German Ski Instructors Association (DSLV) explain what to look out for when skiing steep slopes, how to avoid the most common mistakes and which exercises will turn you into a pro on steep slopes in no time.
Rhythmic cornering on steep terrain is both a challenge and an adventure. Even the true expert feels the thrill and the increased tension here before setting out to overcome the steep slope with flowing and rhythmic movements. For the less experienced skier, such a steep slope can initially be an insurmountable obstacle, which can also hold dangers for him.
Steep Slope Skiing: SKI KANADA & SKI USA show tips & tricks
Mastering the steep slopes of Jackson Hole or Whistler in a safe and technically clean manner is probably one of the goals and challenges of every winter sports maniac, in addition to skiing in deep snow. The personal satisfaction, the pride and the intense feeling of happiness that sets in are the reward for this adventure that is addictive!
SKI KANADA & SKI USA will make you an expert on the steep slope in three steps:
The most important basics for steep slope skiing
Exercises, tips & tricks for steep slope skiing
The most common mistakes in steep slope skiing and how to avoid them
For even more info on skiing and snowboarding technique topics, check out the curricula from the German Ski Instructors Association:
DSLV Lehrplan – Skifahren einfach, 2012, ISBN 978-3-8354-0869-2
DSLV Lehrplan – Freeriden einfach, 2012, ISBN 978-3-8354-0872-2
DSLV Lehrplan – Snowboarden einfach, 2012 ISBN 978-3-8354-0870-8
News
The small town of Fernie in southeastern British Columbia is known as Powder Town. This paradise for freeriders is home to the Fernie Alpine Resort at the foot of the imposing Lizard Range. Want to know what makes the resort

Born in the alps, at home in the mountains worldwide!