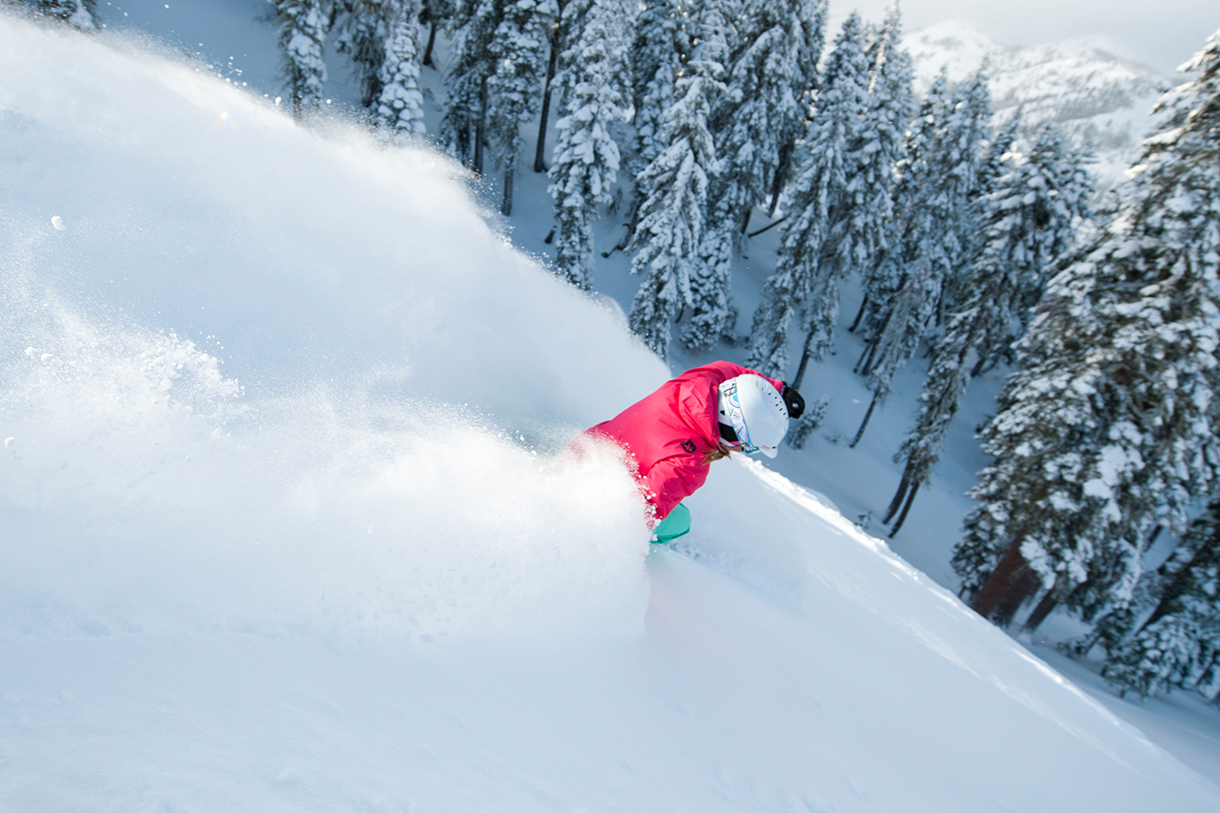 The most common mistakes in steep slope driving and how to avoid them
Too much speed, no pressure or lack of balance – on steep slopes, mistakes are very rarely forgiven and falls usually result in serious injuries. SKI KANADA, Ski USA and the German Ski Instructors Association (DSLV) point out the most common mistakes, give tips on how to avoid them and explain how to do it right to end your ski vacation in Whistler or Jackson Hole successfully and injury-free.
Speed
On a steep slope it is very easy to become extremely fast, so speed control is one of the most important points to focus on. If you become too fast, it becomes much more difficult to use the technique you have learned in a targeted manner and to execute the turns correctly. It is important to find the ideal individual speed; it should be fun and at the same time you don't want to risk a fall. That's why it's a good idea to start slowly and try out the technique at a slow pace.
Steep slope skiing: the most common mistakes, what to do?
The speed cannot be controlled
Turn faster over the fall line and stabilize the stance on the ski: back to easier terrain and perform a variety of tasks to turn quickly.
Back position
Assume a ready-to-move position above the ski and make contact of the shin on the tongue of the ski boot. Keep your arms stable in front of your body. Intensive trunk tension makes it easier to move forward and avoids a backward position.
Too little pressure on the outer ski
Return to easier terrain and ski tasks to build pressure on the outside ski. Helpful idea: Inside leg is ""light as a feather"".
Back to the beginning: Steep slope skiing made easy
For even more info on skiing and snowboarding technique topics, check out the curricula from the German Ski Instructors Association:
DSLV Lehrplan – Skifahren einfach, 2012, ISBN 978-3-8354-0869-2
DSLV Lehrplan – Freeriden einfach, 2012, ISBN 978-3-8354-0872-2
DSLV Lehrplan – Snowboarden einfach, 2012 ISBN 978-3-8354-0870-8
News
The small town of Fernie in southeastern British Columbia is known as Powder Town. This paradise for freeriders is home to the Fernie Alpine Resort at the foot of the imposing Lizard Range. Want to know what makes the resort

Born in the alps, at home in the mountains worldwide!