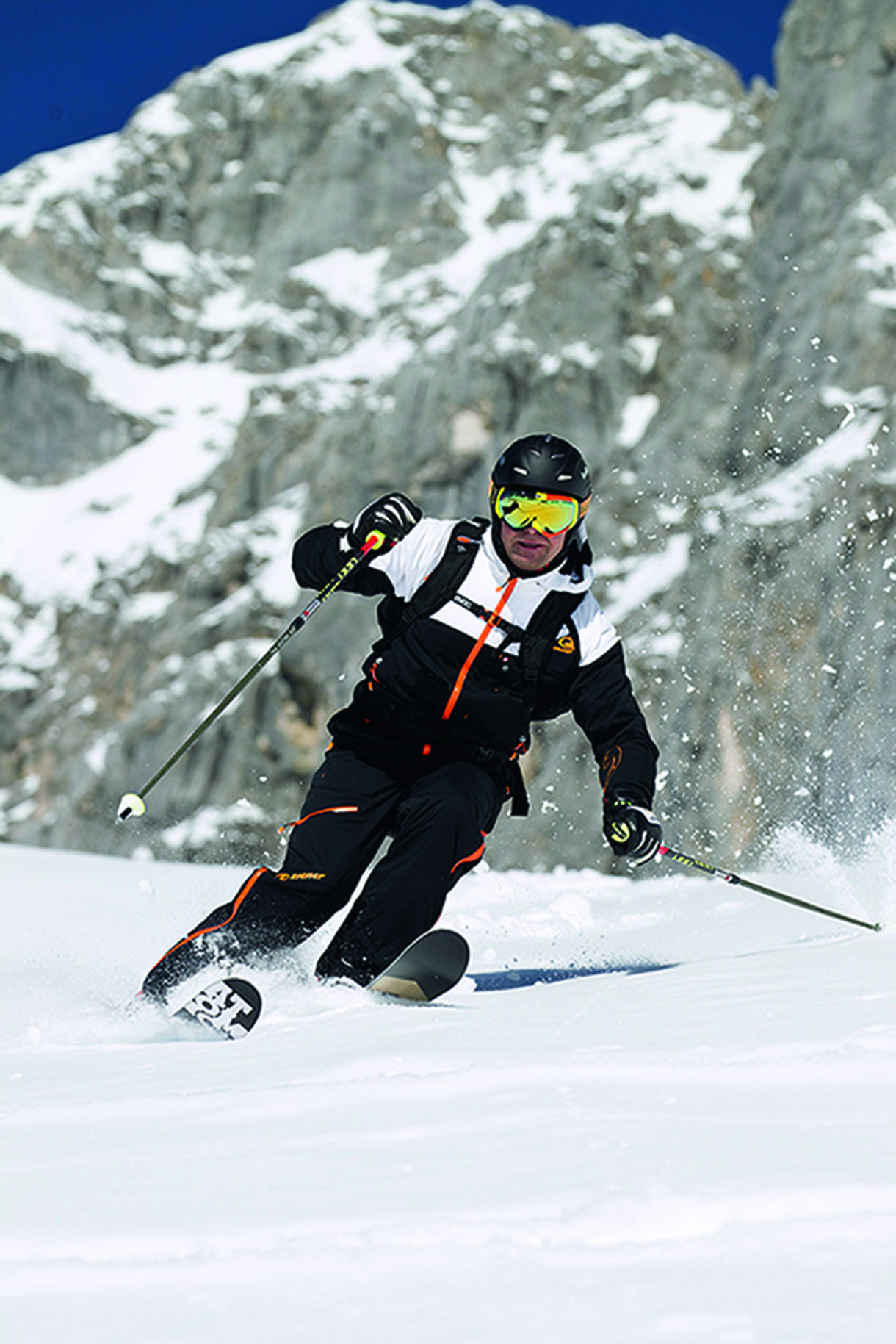 Freeriding easy: cornering
Not all snow is the same, and not all curves are the same. Every type of snow condition has its pitfalls and must be recognized with a watchful eye. Accordingly, the angle of the turn, the speed and the pressure transfer to the base must be adjusted. SKI KANADA, SKI USA and the German Ski Instructors Association (DSLV) show the special features of the different surfaces and how to adapt optimally to the snow conditions.
A sudden slab of ice on the slope can throw even a real expert on skis completely off track. From one moment to the next, the track you were skiing before no longer works and you have to adjust to the new situation within fractions of a second and know exactly what to do.
Turning explained simply: Freeriding for beginners
It's not just ice slabs that can lurk in the most exciting ski destinations in the U.S., refrozen dew or nasty paper snow can also be a real mood killer on the slopes. We'll remedy the situation and show you what you need to master every type of snow condition and give you a tip or two on how to adapt your turn control to the new conditions. But don't worry, skiing in the U.S. isn't all ice and brackish snow, quite the opposite. North America is home to the fluffiest powder in the world. Who wouldn't want to ski their lines in it?
SKI KANADA & SKI USA will make you an expert at making turns on any surface:
Turning in powder snow
Turning in broken snow
Turning in hard to turn snow
Turning in icy snow conditions
For even more info on skiing and snowboarding technique topics, check out the syllabus from the German Ski Instructors Association:
DSLV Lehrplan – Skifahren einfach, 2012, ISBN 978-3-8354-0869-2
DSLV Lehrplan – Freeriden einfach, 2012, ISBN 978-3-8354-0872-2
DSLV Lehrplan – Snowboarden einfach, 2012 ISBN 978-3-8354-0870-8
News
The small town of Fernie in southeastern British Columbia is known as Powder Town. This paradise for freeriders is home to the Fernie Alpine Resort at the foot of the imposing Lizard Range. Want to know what makes the resort
News
The small town of Fernie in southeastern British Columbia is known as Powder Town. This paradise for freeriders is home to the Fernie Alpine Resort at the foot of the imposing Lizard Range. Want to know what makes the resort
Facebook
Partner