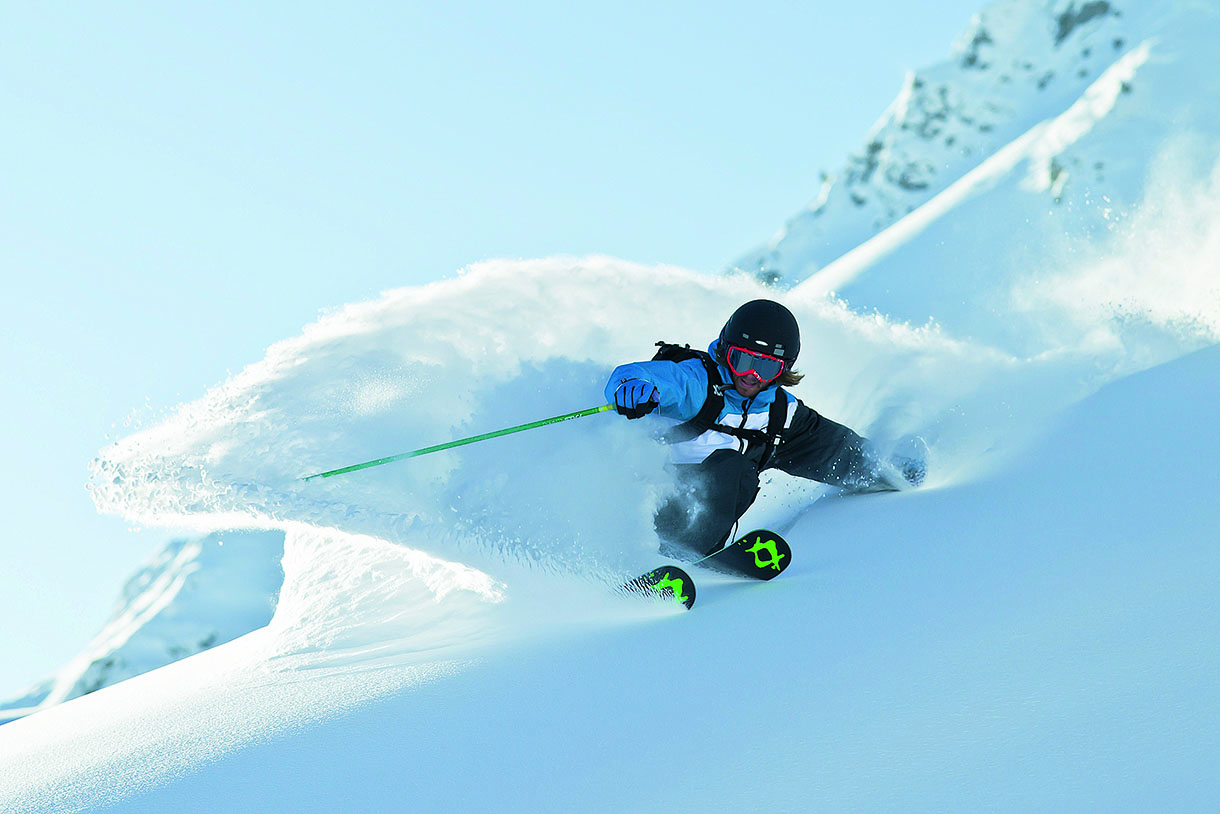 Deep snow skiing made easy
Deep snow skiing is the fine art of skiing and for many the most fun in the snow and much easier than many think. SKI KANADA, SKI USA and the German Ski Instructors Association (DSLV) explain the easiest way to get started in deep snow, what equipment is best, how to avoid the most common mistakes and what is possible for experts in powder.
Who doesn't know them, the thrilling pictures of skiers sinking up to their necks in deep snow and the snow dust swirling up and dancing through the air? The effortless floating and gliding in soft and deep snow is one of the most fascinating and beautiful experiences and is probably the greatest pleasure for every skier.
Powder skiing made easy: Powder skiing for beginners and advanced skiers
Drawing your own line in the virgin slope is a huge satisfaction. A great line proves the perfect skiing technique of the skier. So that even the inexperienced deep snow skier can very soon prove his ability with terrific lines, all it takes is a little adjustment of the standard skiing technique and of course a little practice.
SKI KANADA & SKI USA will turn you into a powder skier in five steps:
– The right equipment for deep snow skiing
– The most important basics for powder skiing
– Exercises, tips & tricks for powder skiing
– The most common mistakes in powder skiing and how to avoid them
– Deep powder skiing for experts
Even more information on skiing and snowboarding technique topics can be found in the curricula of the German Ski Instructors Association:
News
The small town of Fernie in southeastern British Columbia is known as Powder Town. This paradise for freeriders is home to the Fernie Alpine Resort at the foot of the imposing Lizard Range. Want to know what makes the resort

Born in the alps, at home in the mountains worldwide!