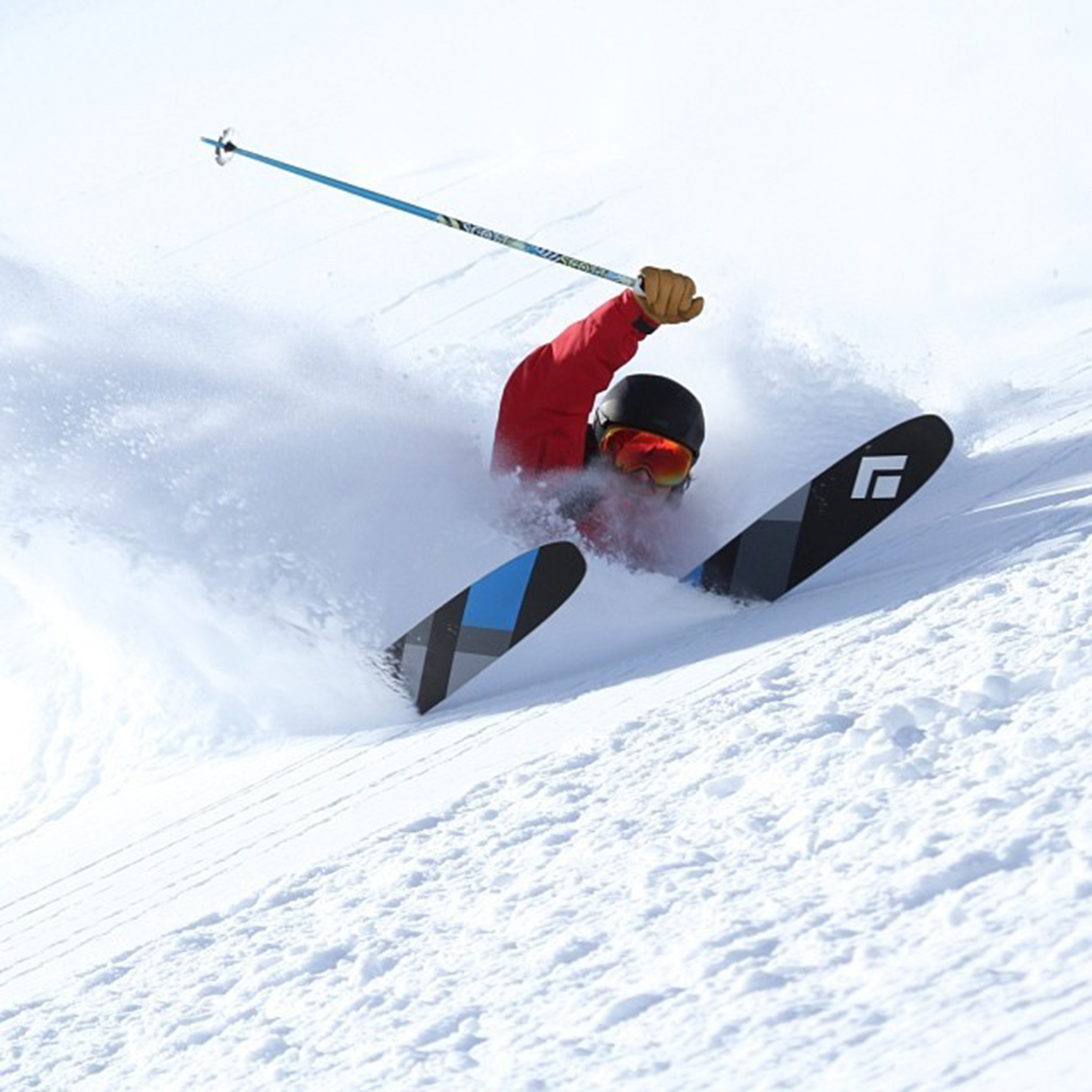 The most common mistakes in deep snow skiing and how to avoid them
No rhythm, too much setback, falling headfirst into the snow – when skiing in powder, you see the same mistakes over and over again. SKI KANADA & SKI USA analyze the most common mistakes skiers make in powder and give tips for the right technique.
Mistakes in deep snow skiing: what to look out for!
Setback
Too much setback is deadly when skiing in deep powder. After a few descents, your thighs burn, your strength wanes and your powder day is over. Too much rebound causes the skis to dive backwards. The result: the frictional and rotational resistance increases – curves can hardly be skied anymore. Like a snowplow on the road, you push the snow in front of you with your skis. No one can stand that for long.
This is the right way to powder on skis
Help
Move also in deep snow in the curve. Change forward, only not as extensively as on the slope.
On the slopes to feel some pressure on the shins.
Skiing tactics: smaller angles and higher speed – see ""track and speed"".
– ""Balance problems to the outside"" are caused by too much outside ski load. As a result, the outside ski sinks too deep and the inside ski loses guidance.
Remedy: see ""On both legs you shall stand …"" and ""The Block"".
– "Balance problems to the inside"" are caused by too much inside ski load or by additional canting movements in the control, which reduce the surface effect of the skis.
Remedy: "On both legs you shall stand …" and ""The Block". To switch off unnecessary
To eliminate unnecessary edging movements, it helps to turn on the slope or in tracked snow with deliberate drifting of the skis, which is created by keeping the ski surfaces level with the ground.
Next: Deep snow skiing for experts
Back to the beginning here.
For even more info on skiing and snowboarding technique topics, check out the syllabi from the German Ski Instructors Association:
DSLV Lehrplan – Skifahren einfach, 2012, ISBN 978-3-8354-0869-2
DSLV Lehrplan – Freeriden einfach, 2012, ISBN 978-3-8354-0872-2
DSLV Lehrplan – Snowboarden einfach, 2012 ISBN 978-3-8354-0870-8
News
The small town of Fernie in southeastern British Columbia is known as Powder Town. This paradise for freeriders is home to the Fernie Alpine Resort at the foot of the imposing Lizard Range. Want to know what makes the resort

Born in the alps, at home in the mountains worldwide!